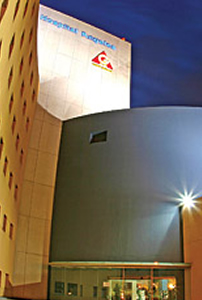 For the first time, the annual meeting of the WAEH will take place in a new continent, in a country full of history and development. We welcome you to Mexico City, Mexico.
Interested in the program of the 2013-meeting? Program 2013
Today we are very happy to confirm the dates and location for this next meeting– so please save them in your agenda:
Location: Mexico City, Mexico.
Dates:
Tuesday 23 April - Meeting starts with a welcome reception program - 18:00hrs
Wednesday 24 April - Saturday 27 April - meetings at the Institute of Ophthalmic Science – Angeles Lomas Hospital, Mexico City and the Sanctuary, Valle de Bravo, Mexico.
Outcomes of the annual meeting 2012
Interested to read the outcomes of the 2012-annual meeting in South-Korea and Thailand?
Please read the meeting report: meeting report
Annual report 2011
Interested to get to know the WAEH a bit more?
Please read the annual report of 2011: annual report