Dear eye care professionals,
The jubilee year of the World Association of Eye Hospitals (WAEH) will be celebrated in Rotterdam from May 25-29 2016.
Rotterdam is one of the most vibrant cities in the Netherlands. Once a settlement on the bank of the river Rotte, nowadays the main port of Europe. With the construction of a dam in the Rotte around 1270, the flooding came to an end. The dam created a polder, in which the city of Rotterdam could develop. Rotterdam developed into a relatively small city of just 600,000 inhabitants, yet blessed with an enormous world port and on its territory.
The city also developed into a multicultural and dynamic city, where everything is possible. The young and multi-ethnic population is a valuable cornerstone of the city Rotterdam. It contains all the ingredients for people to develop: universities, cultural organisations, creative industry, research institutes, et cetera. This is why people seek their fortune in Rotterdam.
Many large multinationals are situated in Rotterdam, but also small entrepreneurs have great possibilities to develop their company in this city. Part of the thriving economy is also a well-equipped local healthcare system. The city stimulates healthcare organisations to innovate and develop.
Programme overview
Sponsors
Euromast sponsors

Alcon
Alcon's leadership is grounded in cutting-edge innovation and breakthrough technology, transforming the way we treat eye diseases and conditions. We offer a broad spectrum of eye care products and are organized into three businesses: Surgical, Pharmaceutical and Vision Care. Alcon continues to set new standards in eye care through its commitment to developing new and innovative products and technologies to address unmet eye care needs around the world.
The merger with Novartis in 2011 helped us do this by uniting the strengths of Alcon, CIBA VISION and Novartis Ophthalmics into one Alcon eye care business. This enables us to serve our customers through the full life cycle of patient needs across eye diseases, vision conditions and refractive errors. We believe everyone should have the chance to see better, regardless of their circumstances.

www.alcon.com
Bausch & Lomb
See Better. Live Better.
Bausch + Lomb is solely dedicated to protecting and enhancing the gift of sight for millions of people around the world – from the moment of birth through every phase of life. Our mission is simple yet powerful: Helping you see better to live better. Bausch + Lomb is one of the best-known and most respected healthcare brands in the world, offering the widest and finest range of eye health products including contact lenses and lens care products, pharmaceuticals, intraocular lenses and other eye surgery products. Our highest priority is the well-being of the people we serve.

Oculenti

Ergra Low Vision

Rockmed
For over 25 years Rockmed has been supplying the most innovative and high quality products to ophthalmologists. We supply quality products for specialist cataract, refractive, medical retina, lacrimal, orbital and glaucoma treatments exclusively. Our range consists of 24 product groups ranging from diagnostic equipment, ophthalmic lasers and disposables to instrumentation. With the construction of clinics and operating rooms, we are able to offer you a total solution.
ZEISS
The medical technology business of ZEISS offers complete solutions, including implants and consumables, to diagnose and treat ophthalmic diseases. The comprehensive ZEISS portfolio is designed to meet the demands of eye care professionals and help them deal with an increasingly challenging healthcare environment.The company drives the development of leading edge technology for diagnosis, treatment, follow-up and management of the most common eye diseases - all with the goal of helping health care professionals overcome their day-to-day challenges so they can focus on delivering the best possible patient care.
---
Erasmus Bridge sponsors
AMO
At Abbott we're dedicated to fulfilling the promise of human potential, in all places, in all aspects and stages of life. We believe that health is the key to that promise. Because at our healthiest, we're capable of achieving anything. And that's why our pursuit of helping people achieve their best health at every life stage will never end. Our products encircle life, from newborns to aging adults, from nutrition and diagnostics through medical care and pharmaceutical therapy.

Abbott is focused on delivering vision correction technologies to people of all ages to help them see their very best and live full, active lives. We offer a comprehensive portfolio of cataract, laser vision correction, and consumer eye health products. For treating people with cataracts, our products include laser cataract technology, intraocular lenses, phacoemulsification systems and viscoelastics. For people who want freedom from eyeglasses or contact lenses, our laser vision correction products include wavefront diagnostic devices, femtosecond lasers and excimer laser vision correction systems. Our consumer eye health products include disinfecting solutions, lens rewetting drops and artificial tears.
BAYER
Bayer is een wereldwijd opererende onderneming met kernactiviteiten in de Life Science-sectoren van de gezondheidszorg en de landbouw. Bayer wil met zijn producten en diensten de mens van dienst zijn en bijdragen tot een hogere kwaliteit van leven. Tegelijkertijd creëert Bayer waarde via innovatie, groei en hoog winstpotentieel. Het concern staat voor duurzame ontwikkeling en erkent zijn rol als maatschappelijk en ethisch verantwoordelijke 'corporate citizen'.
Koninklijke Visio
Niet zelden is slechter zien een strijd. Bij Koninklijke Visio, expertisecentrum voor slechtziende en blinde mensen, gaat uw patiënt niet beter zien, maar leert op een andere manier kijken. Waardoor de strijd zich richt op wat er nog wel kan. Onze professionals horen vaak: "Had ik maar eerder van Visio geweten. Ik wist niet dat ik de dingen die ik wil doen kan blijven doen". Hoe eerder persoonlijke aspecten aandacht krijgen, hoe beter het perspectief. Persoonlijk én klinisch. Zodat uw patiënten de dag van morgen met vertrouwen tegemoet kunnen treden. U behandelt de aandoening. Visio de woede, onzekerheid, rouw en machteloosheid. Begin vandaag met morgen. Kom naar de stand en laat u informeren over de mogelijkheden en de nieuwste ontwikkelingen. www.visio.org
Lameris Ootech
Laméris Ootech is al jaren de specialist voor uw oogheelkundige praktijk. Wij zijn niet zomaar een leverancier van apparatuur en systemen. Wij denken met u mee en bieden scherpte over de volle breedte, van actuele kennis van apparatuur en praktijkinrichtingen tot en met snelle en accurate service.

Mede door deze kennis is Laméris Ootech als partner van Het Oogzorgnetwerk, betrokken bij de ontwikkeling van de "OOgbus", een innovatief concept waarbij de oogheelkundige zorg naar de patiënt wordt gebracht.
Lameris Ootech is hierbij verantwoordelijk voor de inrichting en ICT infrastructuur, terwijl het Oogzorgnetwerk garant staat voor een perfecte kwaliteit van deze dienstverlening. Voor het in Nederland beproefde concept is op moment ook veel vraag in het buitenland

Laservision
Laservision provides you the ability to offer medical or aesthetic care to your patients and customers by using its vast wealth of proven knowledge in the medical and technical field. We enhance your potential to make your clinic or practice successful in offering what your patients and customers require to increase their health and wellbeing.

We believe in the importance of innovative, safe treatments and care handling, extensive diagnostics and with our excellent guidance and service you are in good hands with Laservision.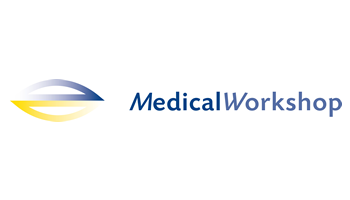 Medical Workshop
In our almost 60 years of existence, Medical Workshop has become a well known name on the international market. Since our foundation in 1957, we introduced a number of new Ophthalmic instruments which have become so generally established that many don't remember it's origin. Even a common product like the disposable microsurgical blade with plastic handle, saw it's birth at our workshops. Nowadays the Invitria intra vitreal injection assistant is a succesfull example of our constant search for innovative products within the ophtalmic field.
Website: http://www.medicalworkshop.nl/International/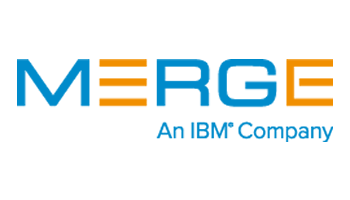 Merge
Merge, an IBM company, is a leading provider of innovative enterprise imaging, interoperability and clinical systems that seek to advance healthcare. Merge's enterprise and cloud-based technologies for image intensive specialties provide access to any image, anywhere, any time. Merge also provides clinical trials software with end-to-end study support in a single platform and other intelligent health data and analytics solutions. With solutions that have been used by providers for more than 25 years, Merge is helping to reduce costs, improve efficiencies and enhance the quality of healthcare worldwide. Visit merge.com and follow us @MergeHealthcare.

Ophtec
OPHTEC was established because of its founder's desire to help people with vision problems. This mission has inspired the people who work at OPHTEC for over thirty years now. It has resulted in a series of unique intraocular lenses and instruments for ophthalmology. Products that make a difference, products aimed at helping people to improve their vision.
The majority of the products made by OPHTEC are state-of-the-art implantable intraocular lenses (IOLs) for cataract surgery. The unique ArtiLens phakic intraocular lenses (PIOLs) are used for refractive surgery to correct myopia, hyperopia and astigmatism. They are patented products made by OPHTEC only. OPHTEC was the first company worldwide to offer intraocular lenses for refractive surgery. OPHTEC's iris reconstruction implants are used in cases of iris defects caused by accidents (trauma) or defects that have developed congenitally. With the aid of coloured materials, the missing parts of the iris are replaced in order to ensure that the right amount of light enters the eye so that the patient is no longer impeded by excessive bright light. More info: www.ophtec.com
Thea
---
Rotterdam Sponsors
Jeeves
Koppert Cress
---
Would you like to sponsor the jubilee year of the WAEH? Please contact Maaike van Zuilen for more information: