London Platinum Sponsor
Allergan plc (NYSE: AGN), headquartered in Dublin, Ireland, is a bold, global pharmaceutical leader. Allergan is focused on developing, manufacturing and commercializing branded pharmaceutical, device, biologic, surgical and regenerative medicine products for patients around the world.
Allergan markets a portfolio of leading brands and best-in-class products for the central nervous system, eye care, medical aesthetics and dermatology, gastroenterology, women's health, urology and anti-infective therapeutic categories.
Allergan is an industry leader in Open Science, a model of research and development, which defines our approach to identifying and developing game-changing ideas and innovation for better patient care. With this approach, Allergan has built one of the broadest development pipelines in the pharmaceutical industry.
Allergan's success is powered by our global colleagues' commitment to being Bold for Life. Together, we build bridges, power ideas, act fast and drive results for our customers and patients around the world by always doing what is right.
With commercial operations in approximately 100 countries, Allergan is committed to working with physicians, healthcare providers and patients to deliver innovative and meaningful treatments that help people around the world live longer, healthier lives every day.
For more information, visit Allergan's website at www.allergan.co.uk
'If you would like to contact Allergan with regard to R&D collaboration please email
---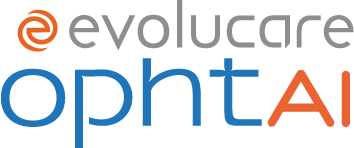 OphtAI, Artificial Intelligence in Ophthalmology
OphtAI, the meeting of two expertise's to propose a semi-automatic web platform allowing massive eye diseases screening with AI.
Evolucare, a French e health leader, with a 20 years expertise in patient data management and health-care organization with an historical position in tele-screening web platform.
ADCIS, expert in image analysis with a specialization in ophthalmology since 25 years.
They combine to create a "pure player" in artificial intelligence for ophthalmology.
Our technology comes from several years of research in partnership with the best medical specialists (AP-HP) and scientists (INSERM).
OphtAI propose a service to help diagnose eye diseases by analyzing retina photos.
In its first version marked CE DM, it allows a semi-automated screening of unmatched performance of diabetic retinopathy.
The next version, available in next months, will take into account Glaucoma and AMD.
For more information: