Newsletter September 2017
Moorfields CEO appointed chairman of World Association of Eye Hospitals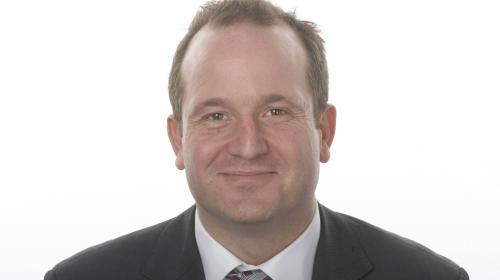 David Probert, chief executive at Moorfields Eye Hospital NHS Foundation Trust in London, has been appointed chairman of the World Association of Eye Hospitals (WAEH), the global association of over 40 eye hospitals from all over the world. Since joining Moorfields in April 2016, David successfully led the hospital to gain a rating of 'Good' from the Care Quality Commission, the independent regulator of all health and social care services in England and accreditation for five further years as a National Institute for Health Research (NIHR) Biomedical Research Centre and Clinical Research Facility. He is the former director of strategic development at University College London Hospitals NHS Foundation Trust (UCLH) and has 18 years' experience in healthcare management. Read More
Thank you!

On behalf of the board of the WAEH, I would like to thank each and every one of you again for your valuable contributions and support that made the 11th annual meeting a great success!

All of you have provided high quality presentations, and many thanks for sharing all your valuable knowledge and experience so readily. We have learned a lot from each other as we all face similar challenges. We have also deepened our friendship and ties as we participated in many social activities planned. I would like to thank Prof Li Xiao-Rong and his able team for the excellent organization and hospitality shown to us.

Charity Wai
Immediate Past Chair, WAEH Board
WAEH Board Member
Meet our New Board member Cathy Kowalewski!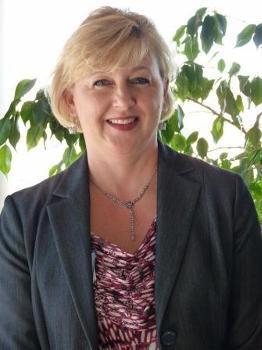 Cathy is administrator at The Johns Hopkins Wilmer Eye Institute. Founded in 1925 as the nation's first university eye clinic, the internationally-renowned Wilmer Eye Institute, led by Dr. Peter McDonnell, specializes in the diagnosis and management of complex medical and surgical eye disease, and is the largest research and clinical ophthalmic enterprise in the United States. Our institute is the preeminent provider of routine eye care and refractive, optical, cosmetic, and eye trauma services for the Mid-Atlantic region, and is the only designated eye trauma center in Maryland.

In addition to our main location at The Johns Hopkins Hospital, Wilmer has nine satellite locations across central Maryland, including two ambulatory surgery centers.

As part of their patient-centered mission, to increase patient access to quality care, Wilmer Eye Institute at Johns Hopkins is also offering same-day appointments.

Read more: http://www.hopkinsmedicine.org/wilmer/
Annual Review from our member from Melbourne
The Royal Victorian Eye and Ear Hospital's Annual Review: Our Stories for 2016–17 which is now available on their website at https://www.eyeandear.org.au/icms_docs/272381_Annual_Review_2016-17.pdf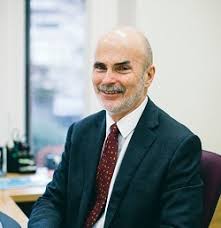 The Annual Review is an opportunity to share with you some of the stories of our work over the past 12 months and with features on a selection of staff, patients and research stories. As a world leader in eye, ear, nose and throat services, the Eye and Ear is at the cutting edge of research, teaching and clinical care.

I hope you enjoy reading these stories as much as we enjoy sharing them with you. You are welcome to share this publication throughout your networks. Please contact us if you would like any printed copies.

Kind regards,

Mark Petty
Chief Executive Officer – The Royal Victorian Eye and Ear Hospital
Best Hospitals for Ophthalmology
According to the US news 5 of the top 10 best hospitals for ophthalomogy are WAEH members!

1. Bascom Palmer Eye Institute
2. Wills Eye Hospital
3. Wilmer Eye Institute
4. Massachusetts Eye and Ear Infirmary
8. Kellogg Eye Centre

We want to congratulate all of you!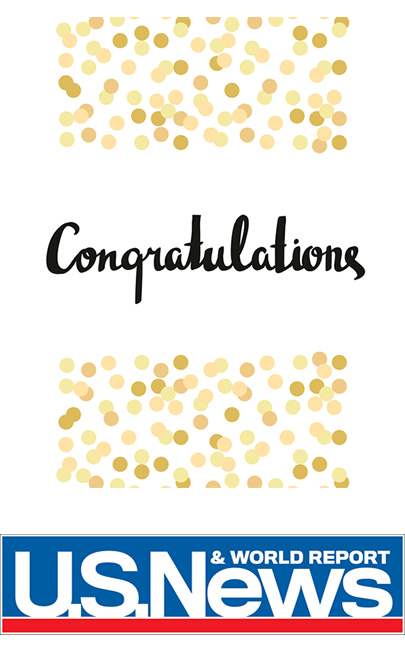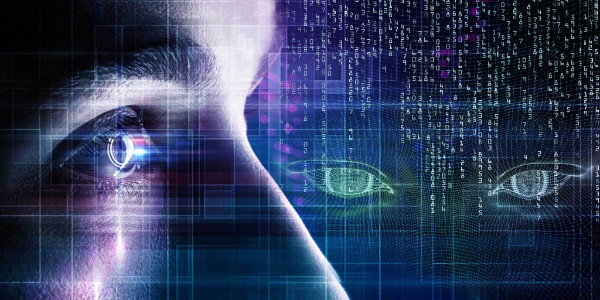 Google working with Aravind Eye Hospital to train its AI in diabetic retinopathy screening
India's largest eye care provider, Aravind Eye Hospital, has been quietly working for over four years with Google on a project to use artificial intelligence (AI) in ophthalmology. Aravind Eye Hospital, which has branches across India, is headquartered in Madurai, Tamil Nadu.
Lily Peng, product manager at Google, who released a paper on the research a year ago, said at the 2017 WIRED Business Conference that Google had just finished a clinical study in India, and that work was underway to get the technology into routine use with patients. India, considered the diabetes capital of the world, has over 70 million diabetes patients who are at risk of blindness due to the disease. Read more
Call for Abstracts Open NOW!
The themes of the 12th annual WAEH meeting are:
Philanthropy & Fundraising: what can we learn from other industries and from each other?
New business models in eye care
Staff roles in eye hospitals: who does what to organize your eye hospital in an efficient and effective way?
Inspiring Hospital Designs
Innovations in Eye Care: from AI to Robotics
How to improve safety and quality in eye hospitals worldwide?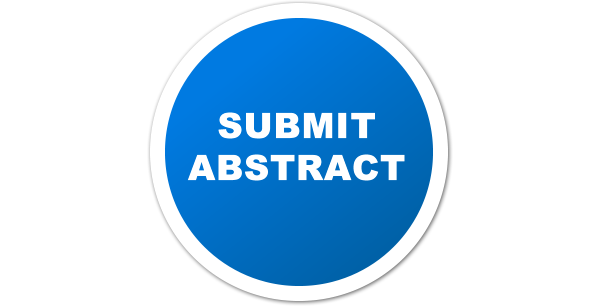 Introducing: Gyujin Lee

Gyujin Lee is the CEO of Kim Eye Hospital. He is now also appointed general manager of Konynag University Hospital. The Konynag University Hospital has been reviewed by the government for foreign patients' treatment June this year. Kim's Eye Hospital is a Full Member of the WAEH.

More information: www.kimeye.com/kimENG/
Same-Day Appointments a Big Success at Wilmer Eye Institute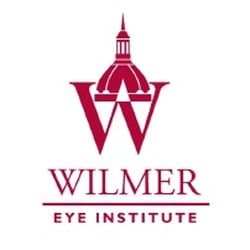 Last June, the Johns Hopkins Wilmer Eye Institute accomplished a major milestone in patient care: offering same-day patient appointments to every patient and referring physician who requests one. The initiative came about in response to a recognized need by both patients and providers, but there have also been some surprisingly positive impacts on the service.

"We've seen a 35 percent growth in patient volume and a marked increase in philanthropy from some of the new patients," says Ashley Behrens, Chief, Division of Comprehensive Eye Care. "It's a win for both patients and Wilmer."

Want to read more? http://www.hopkinsmedicine.org/news/articles/same-day-appointments-a-big-success-at-wilmer-eye-institute
Teen developers use AI system for eye screenings
Kavya Kopparapu might be considered something of a "whiz kid." After all, she had yet to enter her senior year of high school when she started Eyeagnosis, a smartphone app and 3D-printed lens that allows patients to be screened for diabetic retinopathy with a quick photo, avoiding the time and expense of a typical diagnostic procedure.

Read more
Membernews!
11-08-2017
Moorfields trials promising new drug to treat rare eye infection
Moorfields Eye Hospital – UK

22-07-2017
The Robert Loh Professorship in Clinical Innovation in Ophthalmology
Singapore National Eye Centre – Singapore

25-07-2017
Ask. Test. Treat. Hepatitis Awareness Week (24-29 July 2017)
Sydney Eye Hospital – Sydney

24-07-2017
4000th cochlear implant at the Eye and Ear
Royal Victorian Eye and Ear Hospital – Australia

08-08-2017
U.S. News & World Report ranks Massachusetts Eye and Ear best in the region for eye, ear, nose and throat care
Massachusetts Eye and Ear – USA

17-08-2017
Emory Eye Center is ranked #13 for ophthalmology in the nation
Emory Eye Centre – USA

30-03-2017
New Clinical Trial for Early-Stage Eye Melanoma
Wills Eye Hospital – USA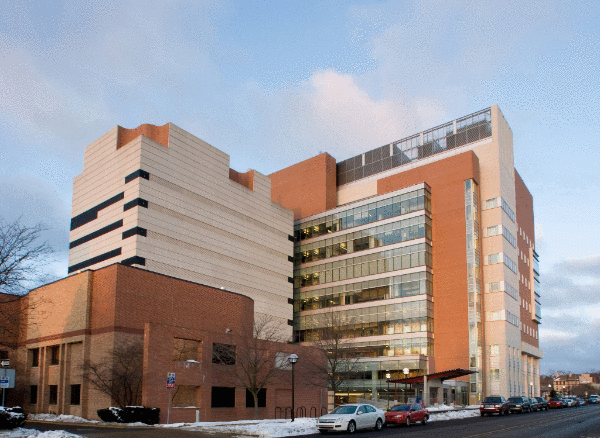 See you in Ann Arbor
6 – 9 June 2018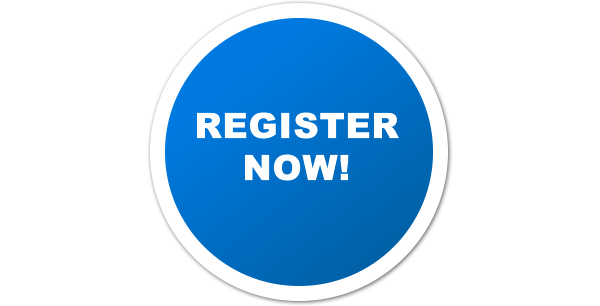 Questions? Share your news?
Do you have a special request? Would you like to be connected to a certain person in one of our member eye hospitals? Would you like to share your news with the WAEH community?

Please do not hesitate to contact Maaike van Zuilen: Maaike.vanzuilen@waeh.org