Julien Gottsmann
The Rothschild Foundation Hospital
About the Rothschild Foundation Hospital : Created in 1905 in the 19th district of Paris, the Adolphe de Rothschild Foundation Hospital is a private health institution of collective interest (ESPIC) specialized in all pathologies of the head and neck for adults and children. This university hospital offers excellent care at a conventional rate (non-profit) and treats more 300,000 patients every year.
Providing the continuum of care, research and training, the Rothschild Foundation Hospital pilots 125 clinical research studies each year, publishes nearly 400 scientific articles and trains nearly 850 students.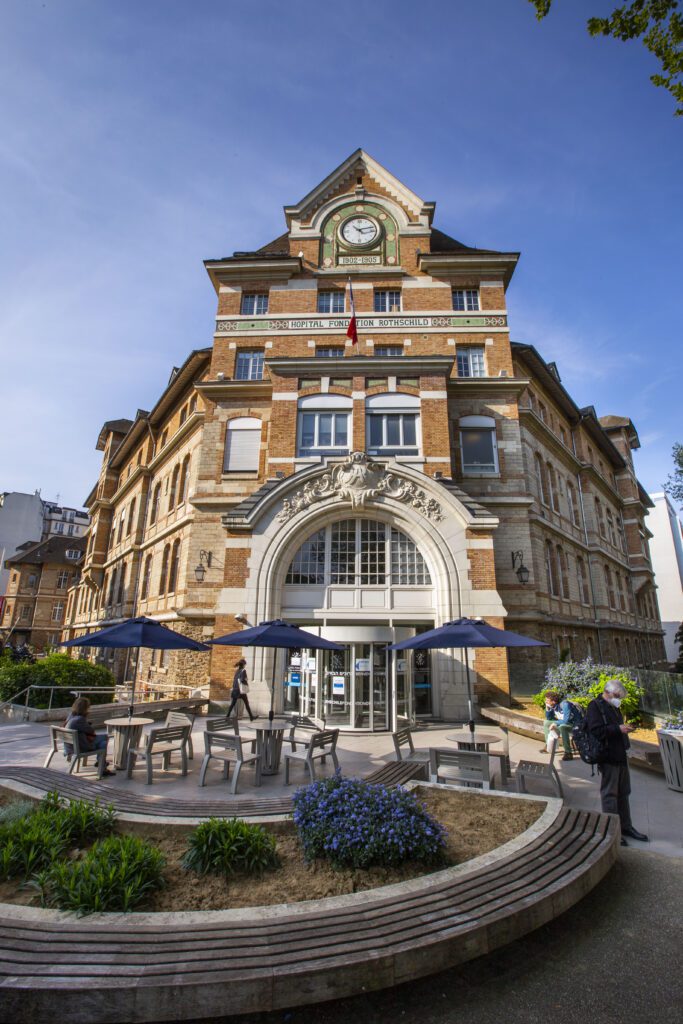 The services of the Rothschild Foundation Hospital regularly appear at the top of the rankings of the best French hospitals. Ophtalmology : Management of all adult and child eye diseases and surgeries: AMD, cataract, glaucoma, retinal, corneal and conjunctival diseases, eye inflammation.
The Rothschild Foundation Hospital has obtained the highest level of certification, with no obligation or recommendation for improvement from the High Authority of Health.