During the WAEH 2019 meeting we will also organize an art viewing.
Dean Rossiter
Dean Rossiter is an internationally exhibiting artist from London. Known throughout Europe, Asia and America for his unique approach to painting.
Dean's latest series of works are concerned with arts positon in an increasingly digitalised world. These paintings investigate themes of consumption and visual engagement and question our understanding of visual experience in today's post truth, media dominant visual culture.
Taking a playful and inquisitive approach to painting, Dean pairs visually juxtaposing elements to create a visual exercise for the eye. This approach to painting has placed Dean's works in prominent corporate, private and public collections worldwide.
b.1992 London U.K
2014 – 2015 Master of Art - Fine Art, The University of Chichester
2011 – 2014 B.A Hons - Fine Art, The University of Chichester
---
Idoia Zubia
Idoia Zubia is a French and Spanish artist. She has worked in fashion, decoration and textiles for 17 years.
One of her most remarkable work was an order from Givenchy to hand paint a dress for the singer Beyonce, at the MET of New York in 2016.
Idoia explores figuration as much as abstraction, and more recently, she diversifies into sculpture and the creation of masks. Her work is famous for the diversity of materials used, experimentation with metaphors between the visible world and invisible world, and reflection of the infinitely small and the infinitely large.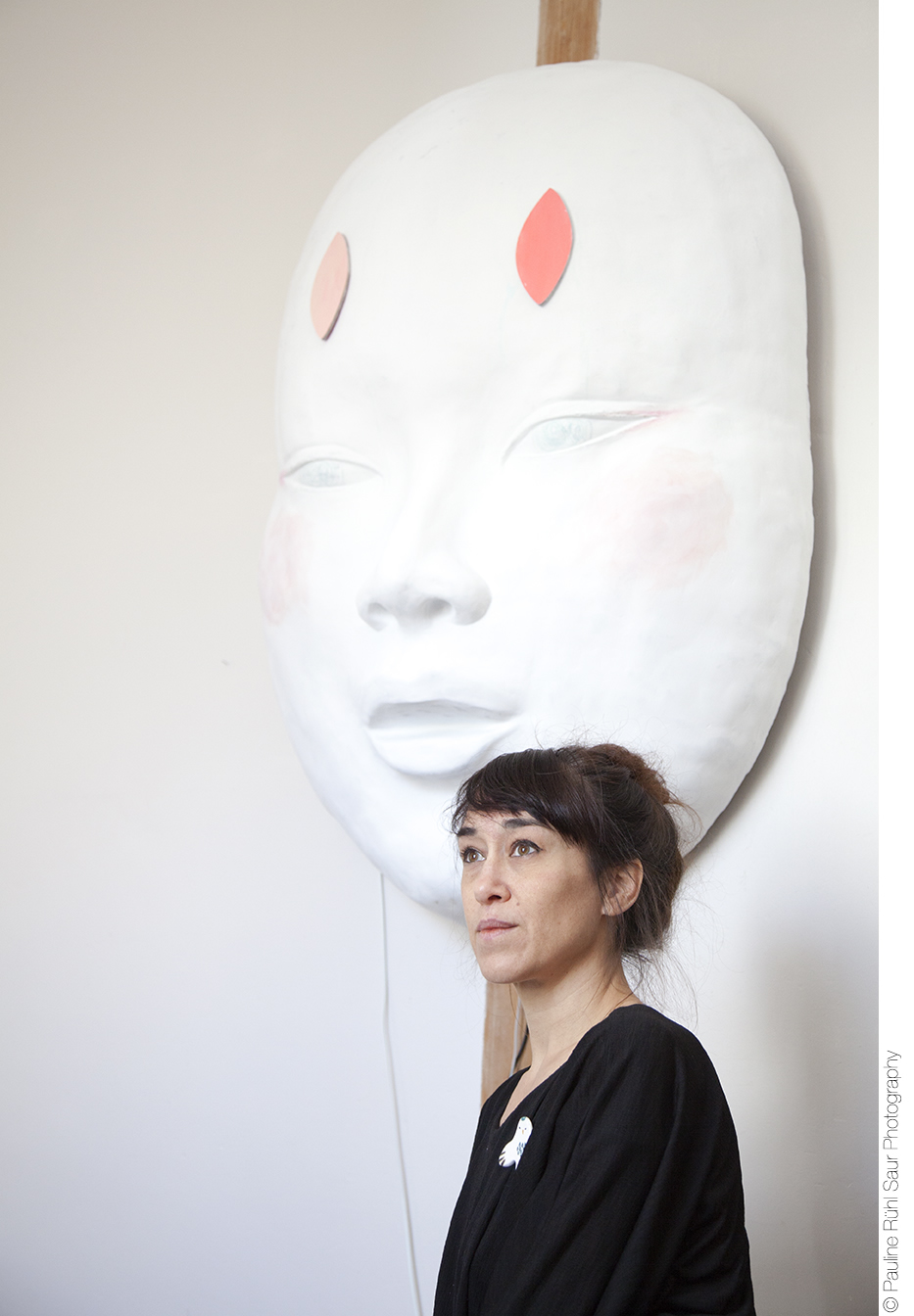 For the WAEH 2019 conference in London, under the theme of ophthalmology, she is presenting three new pieces called "Cosmogonic Eyes" from her "Circles" series, which was originally launched in 2014. The work from the series is about vibrating circular forms, as cellular or cosmogonic reminiscences, created by superimposition of regular and repetitive gestures, using pigments, brushes and repetitive rhythm.
The "Circle" series challenge the symbolism of the circles and their possible emotional and spiritual evocations through light and colours. Her latest pieces "Cosmogonic Eyes" can also evoke the iris of the eye, like a mirror of the soul.
A sensitive subject for the artist who had operation on her eyes at the age of 6 years. She has since maintained a very close connection to ophthalmology and the synergic relation between light, sounds and colours.