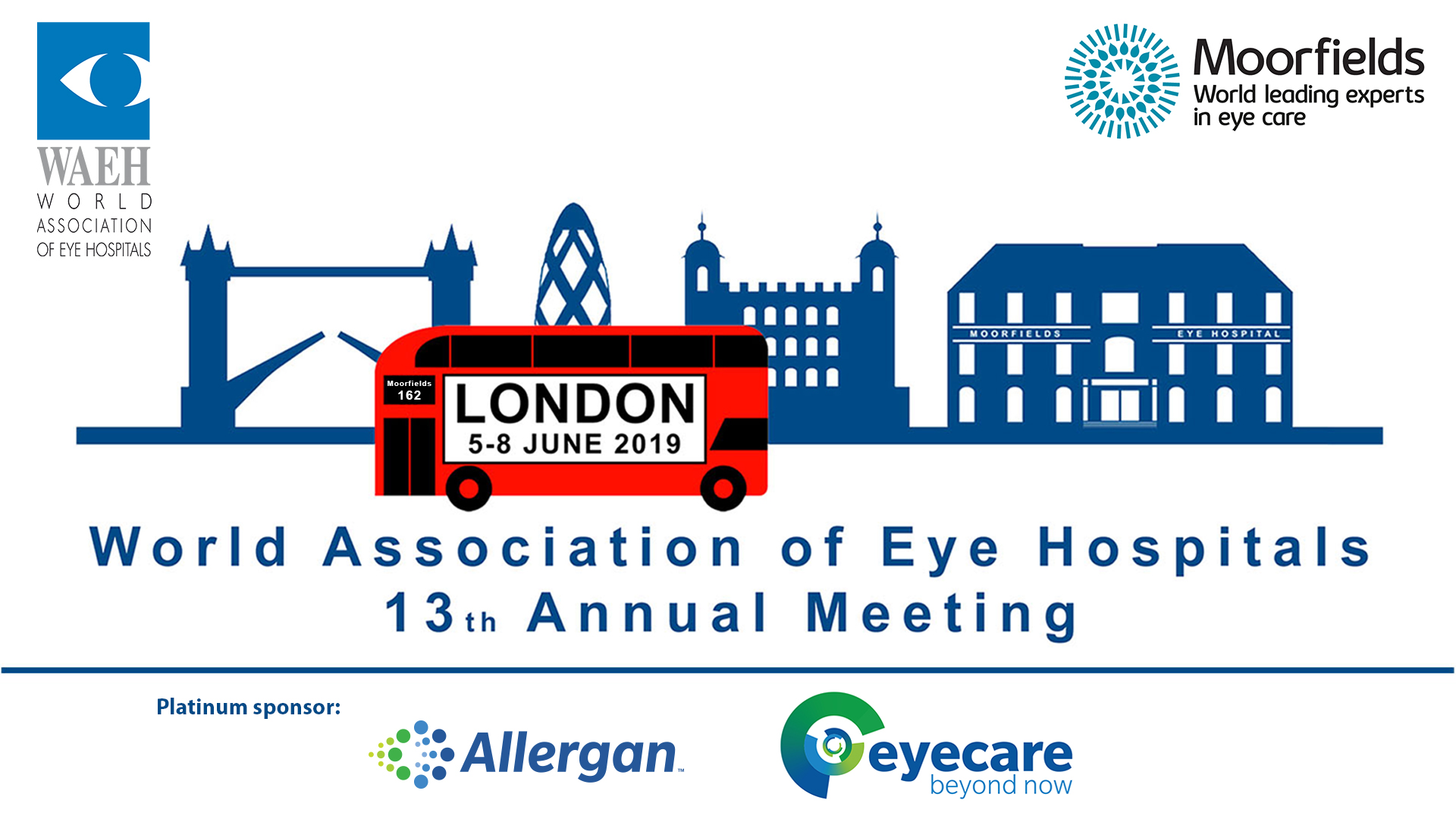 Host: Moorfields Eye Hospital, UK
Dates: 5 – 8 June 2019
Extra visit WAEH eyehospital: 10 June 2018
Programme structure13th annual meeting of the WAEH: Structure of the meeting
Detailed programme with presentations, presenters & extra visits: Programme WAEH 2019
EXTRA VISITS:
Monday June 10 – West of England Eye Unit (Exeter, UK) – associate member of the WAEH
Tuesday June 11 - The Royal Victoria Eye and Ear Hospital (Dublin, Ireland) – full member of the WAEH
Check out these visits: WAEH 2019 extra visits
REGISTER NOW
The themes of the 13th annual WAEH meeting are:
Eye Care & Digital Revolution
The Patient Voice
Different models of Eye Care
How to improve safety and quality in eye hospitals worldwide?
On Wednesday morning June 5 a special meeting about "Philanthropy & Fundraising: what can we learn from other industries and from each other?" will be organized.
Want to share your knowledge with the WAEH community?