2023-09-20 20:07:47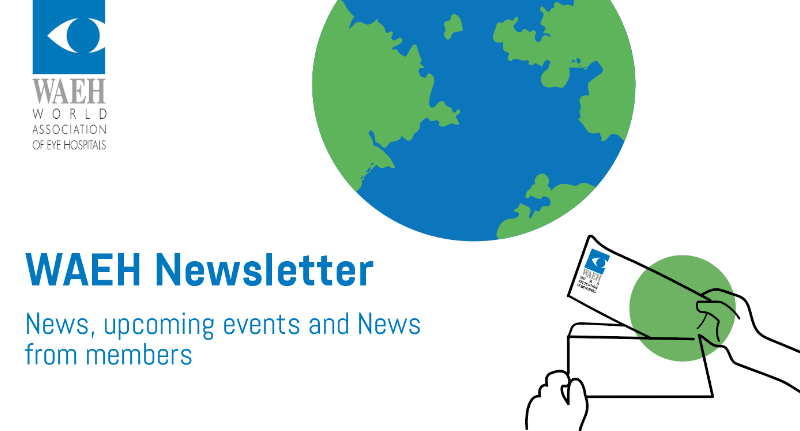 ---
Thursday June 9
Community of Practice for Nurses
The Community of Practice for Nurses will get together every three months. Please join our webinar on Thursday June 9: WAEH Community of Practice for Nurses – Time: 12.00 noon CEST. Please check your own timezone and note all summer time changes over the world.

Topics to discuss
Education for Nurses, like nurse-led intravitreal injection courses (check out the online one from Moorfields!)
Research: research nurses, nurses doing a PhD, anything related to nurses and research
Innovation in the Nursing Practice
Any topic that you would like to put on the agenda!

Register via https://bit.ly/3DL9BDl
Please forward to your team!!
Would you like to be part of the organizing team? Feel free to send an email: maaike.vanzuilen@waeh.org
---
As WAEH we are there to help…
Olena Kurylo was blinded in her right eye when a missile destroyed her apartment block in the opening hours of Russia's brutal invasion last month. […] She was in danger of developing a fatal infection from her wounds. It was clear that Olena needed urgent surgery – but first she had to escape what had become a deadly and complex battlefield.
The Mail on Sunday contacted @Moorfields Eye Hospital and the Moorfields Eye Hospital contacted the World Association of Eye Hospitals (WAEH). Dr Tanya Lushchyk, a Dutch-Ukrainian ophthalmologist at the Rotterdam Eye Hospital, offered help and carried out a telephone consultation with Olena. Lushchyk concluded that large pieces of glass remained lodged in Olena's eye and that she had suffered bleeding and possibly the detachment of her retina.
Olena hopes to return to her beloved country soon. She said: 'Every Ukrainian civilian and volunteer, please do everything possible for Ukraine to remain a free and independent country. If Ukraine wins, the whole world will win, the whole of humankind will.'

Read more about Olena Kurylo here
---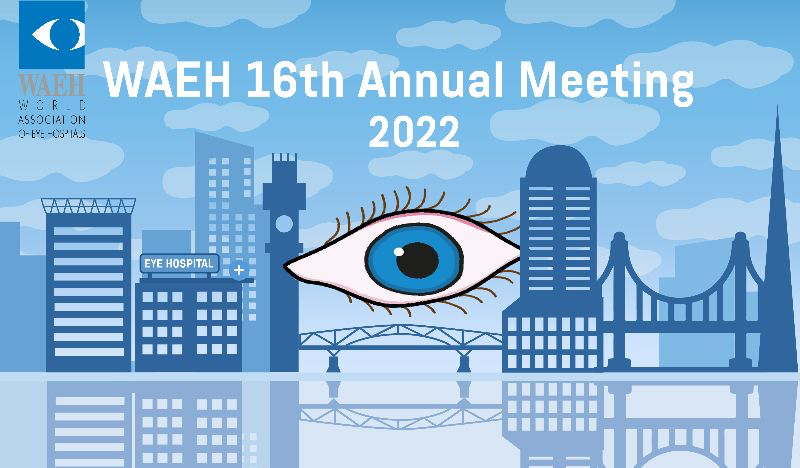 Tuesday October 4 – Monday October 11
WAEH 16TH Annual Meeting
During the annual meetings members have the opportunity to collaborate and exchange information and knowledge about all kinds of topics. Good examples of this include improving the efficiency in the service given to patients and continuous development of patient pathways.
Since the establishment of the WAEH in 2007 in Rotterdam, the WAEH has had the opportunity to visit eyehospitals in Rotterdam and Leuven (2007), Singapore, Bangkok and Kuala Lumpur (annual meeting 2008), Sweden, Finland and Estonia (annual meeting 2009), Melbourne and Jakarta (annual meeting 2010), in London and Leuven (annual meeting 2011), Seoul and Bangkok (2012), Mexico (2013), India and Dubai (2014), Singapore (2015), Rotterdam (2016), the 11thannual meeting was hosted by the Tianjin Medical University Eye Hospital in China (2017), the 12th by the Kellogg Eye Center from Ann Arbor, USA and the 13th annual meeting in London (2019).
In 2020 and 2021 we had a fully digital event due to Corona.
The hosts of the 2022 edition are: Wilmer Eye Institute at Johns Hopkins (Baltimore, USA) and the UCSF Eye Health (San Francisco, USA).

Location 2022: Baltimore & San Francisco, USA

Read more here – View the programme here!
---
---
WAEH 16th Annual Meeting
Call for abstracts open!
Want to present in Baltimore? The call for abstracts 2022 is now open!

Submit your Abstract here!
---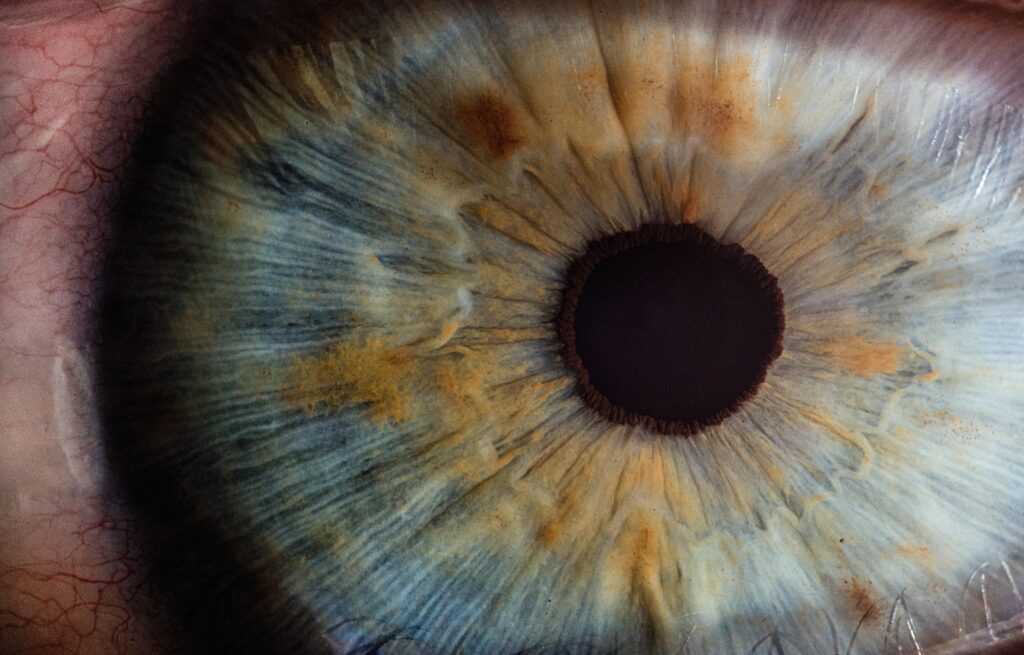 The Ophthalmologist
Power List 2022
The wait is over: The Power List 2022 is here! The Ophthalmologist made the ninth edition of their Power List and it is the fifth time they are featuring the Top 100 most influential people in the world of ophthalmology. This list includes genuine giants of clinical practice and vision research.
In the top 10 there are a few hotshots that work for members of the World Association of Eye Hospitals!
Carol L. Shields is number 5 and is an employee at Wills Eye Hospital. Wills Eye Hospital is a full member of the WAEH. Number 8, Donald Tan, works at The Singapore National Eye Centre. They are also full member! Number 9, Gus Gazzard, and Number 10, Pearse A. Keane, are employees of The Moorfields Eye Hospital! Also a full member of the World Association of Eye Hospitals. Congratulations!
---
---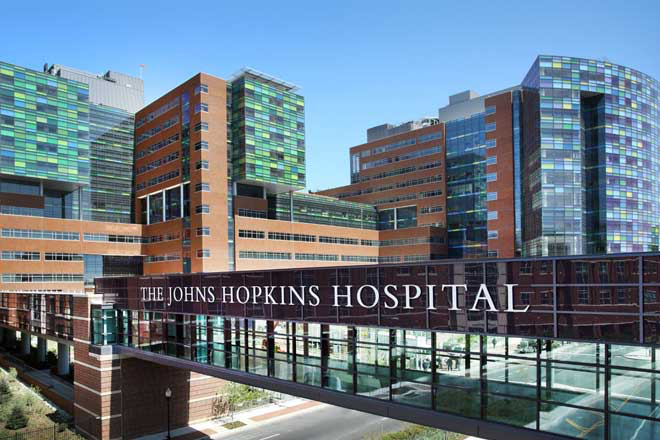 Wilmer Eye Institute – John Hopkins
Wilmer Eye Institute: #1 ophthalmology research program in the U.S.
As the #1 ophthalmology research program in the U.S., Wilmer Eye Institute has a big presence at the nation's biggest ophthalmology research meeting. Here's a look at what some Wilmer presenters will be talking about at ARVO 2022.
---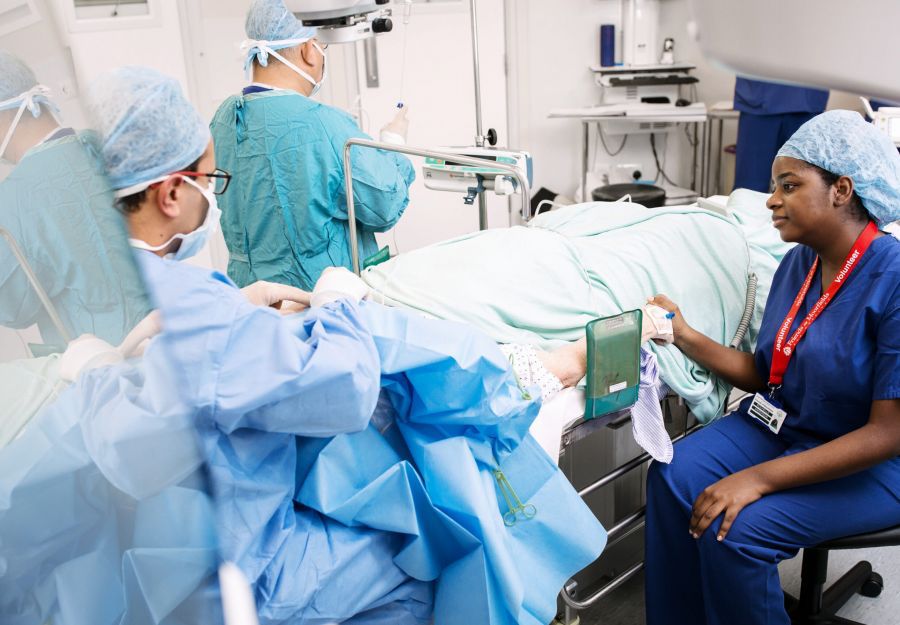 The majority of cataract, and some glaucoma eye surgeries is undertaken using local anaesthetic and can be uncomfortable for patients and make them feel anxious. This can be very unpleasant and cause anxiety in patients. Moorfields Eye Hospital NHS Foundation Trust uses volunteers in a "hand‐holding" role to provide comfort and support to patients undergoing operations. This role was introduced in 2019 and by 2020 there were twelve trained volunteers working for the trust. Due to the Covid‐19 pandemic most of these volunteers stood down from the role, but there has consistently been at least two volunteers providing "hand‐holding" support since the role was introduced. The variation in the number of available volunteers over time has meant that it hasn't always been possible to provide those who request it with volunteer support. Where volunteer availability is low, access is determined by whether, or not, an operation takes place in a theatre where a volunteer has been placed. To help evaluate this volunteer intervention data collection was introduced during the Volunteering Innovators Programme (VIP) 1 and has continued ever since. This paper includes analysis of patient survey data collected up to June 2021.
Read more about the impact of hand-holding volunteers here
---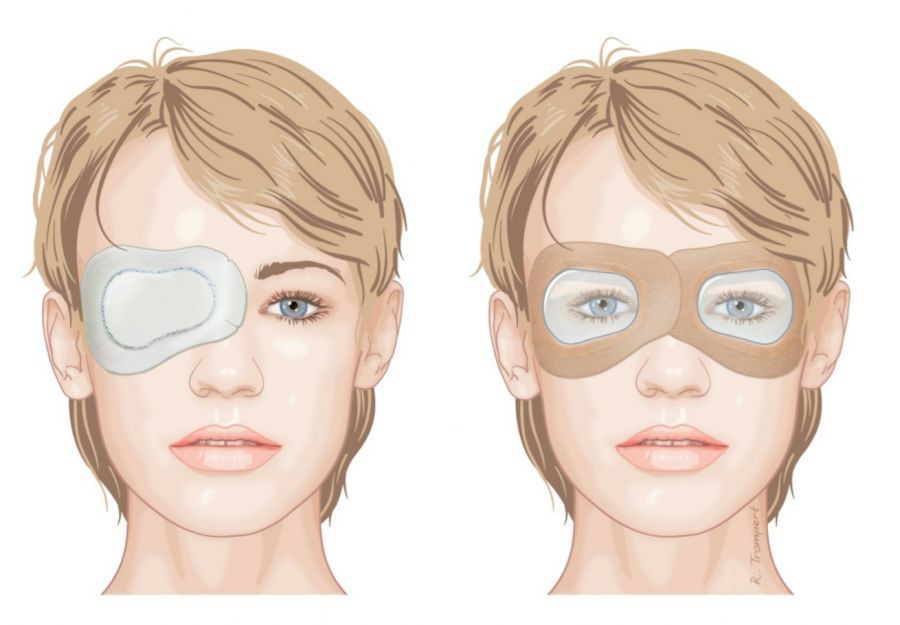 University Eye Clinic Maastricht
Dutch BICAT study proves safety and effectiveness of immediate sequential bilateral cataract surgery
Immediate sequential bilateral cataract surgery (ISBCS) offers comparable safety and efficacy to delayed sequential bilateral cataract surgery (DSBCS), according to a major Dutch study. The multicentre randomised controlled trial 'bilateral cataract surgery in the Netherlands' (BICAT-NL) was carried out at 10 hospitals in the Netherlands, with 865 patients randomised for either ISBCS or DSBCS, and was coordinated by Rudy Nuijts, Lindsay Spekreijse and Frank van den Biggelaar of the University Eye Clinic Maastricht, the Netherlands.
The primary outcome of the study was to evaluate whether ISBCS is non-inferior to DSBCS with regard to effectiveness, with effectiveness defined as the proportion of patients with a postoperative refraction within 1.0D of target refraction. Secondary objectives included the proportion of patients with a postoperative refraction within 0.5D of target refraction, postoperative visual acuity, patient satisfaction using patient-reported outcome measures (PROMs), incidence of complications and cost-effectiveness.
The guidelines followed for surgery were in line with the ISBCS General Principles for Excellence, with strict separation of procedure, instruments and intraocular medication for right and left eyes.
University Eye Clinic MaastrichtzRead more about the Dutch BICAT study here
---
Lusaka Eye Hospital
Free Screening at the Administrative Summitbilateral cataract surgery
The Lusaka Eye Hospital, on 16th March 2022, conducted free eye screening on some of the delegates who were attending an Administrative summit at M'kango Golfview Hotel in Lusaka, Zambia. The summit was attended by Pastors and Institutional leaders from within the Seventh-day Adventist Church. It was organised by the Southern Zambia Union Conference of the Seventh-day Adventist Church.
A total of 67 individuals were screened and these included 39 men and 28 women. 5 suspected Glaucoma cases were advised to visit the facility for further investigations. 24 men and 28 women were diagnosed with Hyperopia.

Read more here
---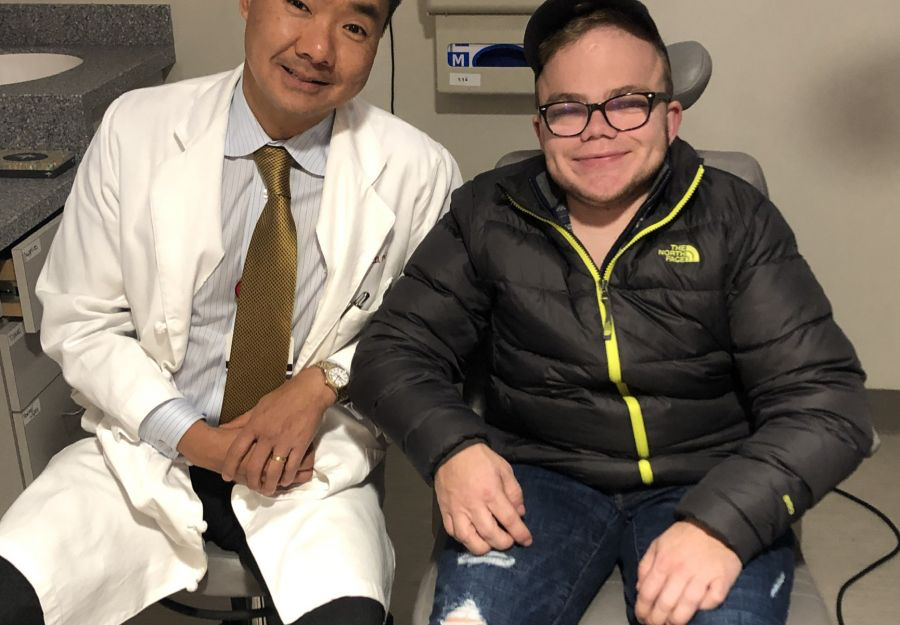 Wilmer Eye Institute – John Hopkins
Uniquely Positioned to Tackle the most Challenging Cases
By age 18, Henry Harten was legally blind, the result of a rare genetic disorder. Meet Henry and the team whose careful collaboration allowed him to see the world clearly for the first time.
Victor Harten's perfect towheaded baby boy, Henry, was little more than a year old when a Seattle neurologist diagnosed him with Hurler syndrome, a rare genetic disorder characterized by an enzyme deficiency that allows large sugar molecules to build up in all the tissues of the body, causing catastrophic damage and, if untreated, early death.
"After crying for a week, I got on the phone and learned we could arrest his disease with a stem cell transplant," Victor says. Henry underwent the stem cell transplant — a nine-month process. Afterward, Victor and Henry moved back to Victor's home state of Texas to be near family.
Henry, now 21 years old, is the spunky veteran of some 40 surgeries to correct the damage to his joints and spine wrought by Hurler's during his first year of life. But one of the things that bothered him most was yet another common symptom of the disease — cloudy corneas.

Read more here
---
---
Short courses by
Moorfields Eye Hospital
Our founding member Moorfields Eye Hospital is delighted to announce the introduction of a number of new courses in the coming months, as well as the return of some old favourites. Moorfields is pleased to embrace a hybrid approach to learning, allowing a return to face-to-face learning for those who would like this while still offering the convenience of online learning, particularly for colleagues located outside of the UK. To celebrate this, Moorfields is offering a discount of 10% to all WAEH members on the following courses. Use voucher code WAEH10 at checkout to secure your discount.

20th May – Clinical Electrophysiology of vision

8th June – Moorfields Cornea Meeting

17th June – Nurse-Led intravitreal injection course

20th June – The Moorfields Macula course
---
International Schwartz Rounds:
looking for panelists
During the coronapandemic the WAEH together with the team from Moorfields organized two webinars about the Schwartz Rounds. This year we would like to organize these rounds again and are looking for panelists!

Schwartz Rounds provide a structured forum where all staff, clinical and non-clinical, come together regularly to discuss the emotional and social aspects of working in healthcare. The purpose of Rounds is to understand the challenges and rewards that are intrinsic to providing care, not to solve problems or to focus on the clinical aspects of patient care. Rounds can help staff feel more supported in their jobs, to give them the time and space to reflect on their roles which they might not otherwise have in their everyday routines on busy hospital wards, theatres, clinics and departments. In recent years, trained facilitators at Moorfields have successfully coordinated Schwartz Rounds as part of an event among the WAEH community. If you would like to share your story, please contact Maaike van Zuilen: Maaike.vanzuilen@waeh.org.

Interested to organize these rounds in your eyehospital? We could also organize a webinar where the team of Moorfields trains your staff.
---

---
Start Communities of Practice
Community of Practice – Global Communications & PR
Are you a communications professional and working in an eyehospital?
Join the Communities of Practice Global Communications. This is a threemonthly meet up via zoom of one hour in which we share ideas, brainstorm about global PR, research interesting good practices of patient communications. Members: communication professionals working in eyehospitals worldwide.
Want to join? Send an email to Maaike: maaike.vanzuilen@waeh.org

Community of Practice Nurses
Join the Communities of Practice for Nurses:
Meeting date: Thursday 9 June
Time: 12.00 CEST
Register via https://bit.ly/3DL9BDl

Community of Practice – Prosthetics / 3D printing
Interested in hearing more about prosthetics / 3D printing?
Join the Communities of Practice for prosthetics / 3D printing.
This communities of practice shares currently ideas via email.
Interested to join? Send an email to Maaike: maaike.vanzuilen@waeh.org

Community of Practice – Medical Outcomes Keratoconus
The Medical Outcome group that has developed the Medical Indicator Set for Keratoconus is almost ready. When the set is ready, a webinar will be organized, it will be spread to all the WAEH members and also be published on the WAEH Knowledge Hub. The initial group of people will come together every 3 months to check the status of the set.
Meeting dates: to be announced
Interested to join the Communities of Practice about Keratoconus? Send an email to Maaike: maaike.vanzuilen@waeh.org
Community of Practice – Medical Outcomes Primary Retinal Detachment
Interested to join the Communities of Practice about Primary Retinal Detachment? Send an email to Maaike: maaike.vanzuilen@waeh.org

---
Questions? Share news?
Do you have a special request? Would you like to organize a webinar or share news? Fill in this WAEH form

Or would you like to be (digitally) connected to a certain person in one of our member eye hospitals? Please feel very welcome to contact Maaike van Zuilen: Maaike.vanzuilen@waeh.org