Newsletter February 2018
Update WAEH 2018 speakers!
Who will be our key note speakers of the 12th annual meeting of the World Association of Eye Hospital hosted by the Kellogg Eye Center in co-creation with the WAEH?
---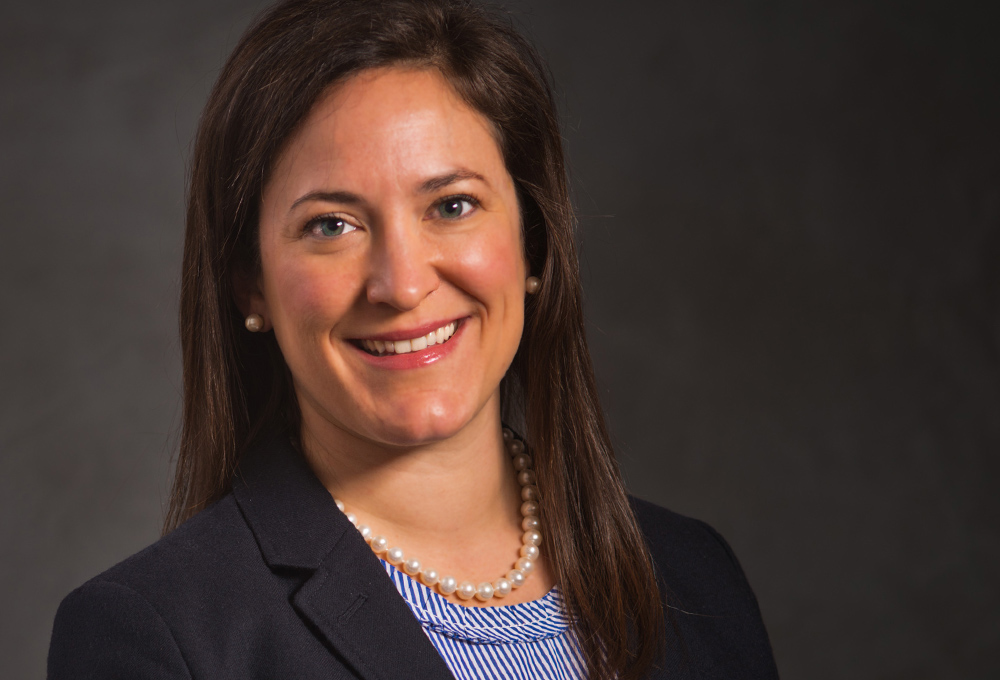 Carrie Morton
Mcity Deputy Director
University of Michigan
Mcity: Transforming the Future of Mobility for You

Morton oversees day-to-day operations of Mcity, the University of Michigan's public-private partnership devoted to advancing the development of connected and automated vehicles. She is actively involved in supporting strategy development and execution, and fosters collaboration among Mcity's industry, government and academic partners.
Prior to joining Mcity, Morton served a dual role at the University of Michigan Energy Institute. As director of business development, she helped broaden industrial relationships with energy faculty. Morton also served as assistant director for collaboration and industry outreach for the US-China Clean Energy Research Center – CleanVehicle Consortium.
Morton joined the university in 2011 after more than a decade in the automotive industry, primarily with the Robert Bosch Corporation. In her last role at Bosch, she was manager of government projects and responsible for leading all publicly funded research projects, with a focus on engine combustion.
Morton holds a Bachelor of Science degree in Mechanical Engineering and a Master of Engineering degree in Automotive Engineering, both from the University of Michigan.
---
Dr. Paul R. Lichter
Fundraising to What End? The Whys, the Hows, and the Satisfaction


Eye hospitals and eye programs can be excellent at what they do with a budget based on clinical earnings and grant support. However, if there is to be an extra measure of success, it is necessary to add an additional source of support.
This comes through philanthropy, enabling the building of fine facilities that help attract top-notch faculty and trainee talent while also providing funds for investment in the best and latest equipment and the funding of underfunded research. While the thought of a fundraising program can seem daunting to those who are not experienced in this arena, once such a program is developed and launched, there comes great satisfaction both to the recipients of the funds, but even more to the donors who provided them.
Prospective donors walk through the doors of our collective clinics every day, all over the world, and are seen by everyone who practices there.
Basic fundraising training of faculty and staff help make them more comfortable in participating in a fundraising program by enabling them to better recognize prospective donors and to undertake the next steps.
Once faculty see the fruits of their efforts, they become eager to do more, enabling their own programs and the broader institution to flourish.
Dr. Paul R. Lichter
Area of Practice:
Management of glaucoma and cataract; management of complications of glaucoma and cataract surgery
Kellogg Eye Center
Michigan Medicine
---
Want to know more about our key note speakers?


https://www.waeh.org/en/waeh-2018/programme-waeh-annual-meeting-usa-2018
---

Are we ready to be diagnosed by AI doctors?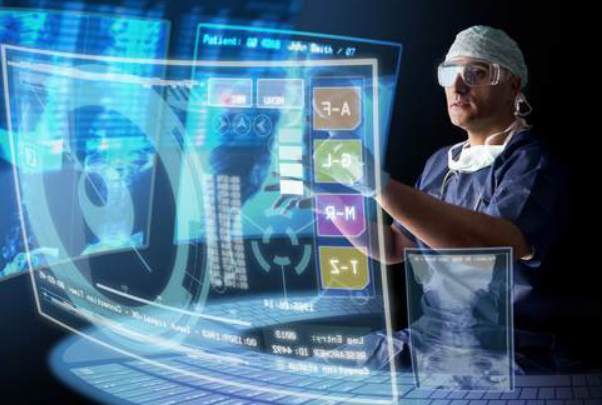 The WAEH and Artificial Intelligence – Possibilities and Pitfalls
Read our white paper about Artificial Intelligence – WAEH
Within the next decade artificial intelligence (AI) and 'big data' will change the face of medicine. Doctors and patients will be confronted with fundamental changes in the fields of diagnostics and in the organization of medical care.
A recent survey by HIMSS (a global organization dedicated to the improvement of health through information technology) showed that half of the world's hospitals expect to introduce AI in the next five years. Another survey, conducted under 11.000 patients worldwide by the accountancy firm PriceWaterhouseCoopers, shows that the majority of patients won't mind that doctors will be supported or replaced by computers or robots.
Is this going to be true or do we need to research it ourselves a little bit more in detail? Are patients ready to be diagnosed by AI-doctors (and having their organs 3D printed, or having nanometer-sized robots roaming around in their body to monitor their health)? Read our white paper online: https://www.waeh.org/en/news/184-are-we-ready-to-be-diagnosed-by-ai-doctors
---
Welcome New Full Member King Khaled Specialist Hospital
The board of the WAEH wants to wish the King Khaled Specialist Hospital a warm welcome as our newest full member.
---

New role to strengthen eye health education at Moorfields and UCL
Moorfields Eye Hospital and its research partner the UCL Institute of Ophthalmology have appointed their first joint education lead.
The new role will strengthen training and education opportunities for eye health professionals in the UK and abroad.
Professor Nora Ann Colton will take up the post in April 2018.
Moorfields Eye Hospital NHS Foundation Trust and its joint research partner the UCL Institute of Ophthalmology are strengthening their training and education opportunities for eye health professionals with the creation of their first joint education lead role. Professor Nora Ann Colton has been appointed and will start in April 2018. She will join the trust board at Moorfields as the director of education and will be appointed as professor of global vision and eye health education at UCL.

Read more
---
Social programme 2018 online!
Each year during the WAEH annual meeting we plan a fun and diverse social programme, with a wide range of activities, offered to anyone who is attending the annual meeting of the World Association of Eye Hospitals. The social programme for 2018 is publiced on our website. The social programme is organised in Ann Arbor, in the famous city Detroit and in Dearborn, the city of the Henry Ford Museum! Check out the social programme
---
Board Election Process WAEH 2018
Is your hospital a full member of the WAEH and are you the person representing your hospital in the WAEH network?
If so, you can apply to become a board member of the WAEH.

This year two board members from the current board will step down:
David Probert, Moorfields Eye Hospital, UK
Dato Kulasegaran, Tun Hussein On National Eye Hospital, Malaysia
Please note that board members who step down can also go for re-election in the same year they step down.

Would you like to become a board member of the WAEH?
In the beginning of April you will receive an email with a request to fill in your application. You can do this online via our website. Please note that your application will be treated strictly confidential and will be just reviewed by the support team of the WAEH.
Deadline to send in your application: Friday May 4 – 2018.

After the application process has ended, all full members of the WAEH will receive a link to the voting form to select two new board members from the members that applied for board membership.
The outcomes will be presented during the member meeting – at the annual meeting of the WAEH in Ann Arbor, US.
Don't forget to register for this meeting and make reservations for your hotel on time: REGISTER
---

Management Training and Systems Development for Eye Hospital Administrators/Managers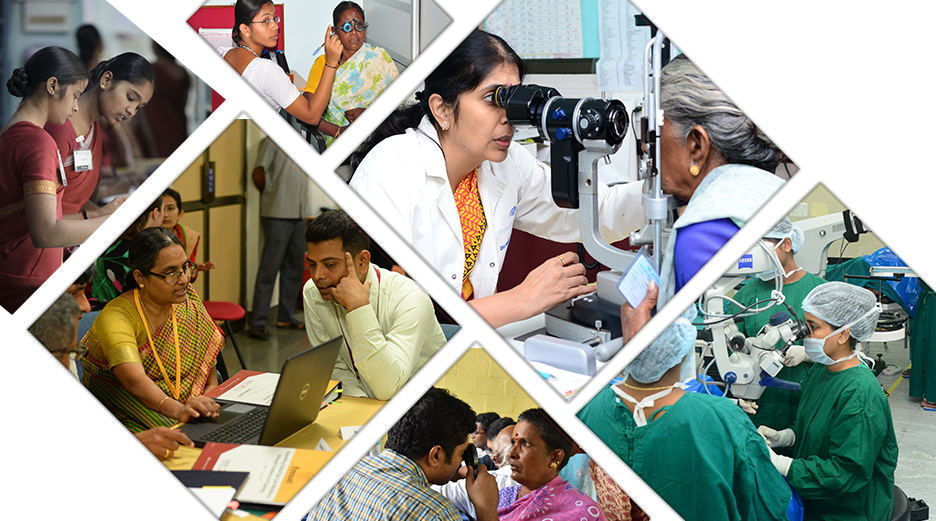 April 05 – May 02, 2018
Beyond clinical excellence, the effectiveness of a hospital depends largely on the establishment of good administrative systems and the institution of sound management principles.
Who is this course for?
This course, offered twice a year in April and August, is designed for those who are involved in the day to day operations in an eye hospital.Over the years 344 participants from 33 countries have been trained.

What will the participant learn in this course?
This four-week course equips the participants with the knowledge and tools required for effective administration of an eye hospital – an understanding of the various departments of an eye hospital, exposure to management systems and best practices.