2023-12-04 09:29:36
---
17th Annual Meeting – Invitation
Dear all,
The WAEH 17th Annual Meeting is coming up from Tuesday October the 10th till Saturday October the 14th! The 17th Annual Meeting will be hosted by the Royal Victorian Eye and Ear Hospital from Melbourne, Australia, and the Sydney Eye Hospital and Chatswood Hospital from Sydney. 3 locations to visit!
The themes of the WAEH 17th Annual Meeting are:
Innovation
To what extent can, or should tools such as ChatGPT be used in an eye hospital? What is the impact of AI on diagnosing eye diseases? What kind of robotics are you already using in your operating rooms and what can other eye hospitals learn from your projects? Is patient care enhanced by using AI in the consulting room? How will patient's react if they are screened by AI systems in their homes or at the office of the general practitioner?
Philanthropy
What is the role of philanthropy in an eye hospital? Why is an organisational approach to Philanthropy essential to success? What is the role of the clinician in Philanthropy?
Sustainability in eye hospitals
What are the steps you have taken to support a more sustainable eye hospital? From waste minimisation to saving water we all have a role to play in this addressing the threats related to global warming. What impact will climate change have on global eye health?
Workforce
In an environment still impacted by COVID-19, recruiting and retaining key skills and talent in healthcare remains an ongoing global challenge. How can we best address issues such as an aging workforce, technological changes, burnout and skills gaps in order to build our workforce for the current and future? What role can career development, wellbeing, and diversity and inclusion play in maintaining an engaged and supported workforce? What emerging workforce trends should we be planning for in the next decade?
Quality and safety in eye care
How can we improve quality and safety in eyecare? How can we better address issues such as access to care, medication safety and what steps can be taken to ensure a standardised approach to quality of care? In what ways can we measure health outcomes? Which patient flows are used in your eye hospital that improve the outcomes for your patients? Are you running any projects that have improved the quality and safety of the eye care given in your eye hospital?
This October, build authentic connections with other member eye hospitals. Discuss hot eye hospital related topics with other eye colleagues from all over the world in a vibrant and stimulating environment designed to foster the development of your eye hospital. That's what we do at the WAEH. Start to send in your abstracts (summaries!) of your presentations now!
Regarding registration: in the upcoming week the codes to register will be send to your hospitals and we will keep you up to date about the event via our website: 17th WAEH Annual Meeting!
If you have any questions, please do not hesitate to contact me!
Best regards,
Maaike van Zuilen – WAEH
---
Call for Abstracts is open!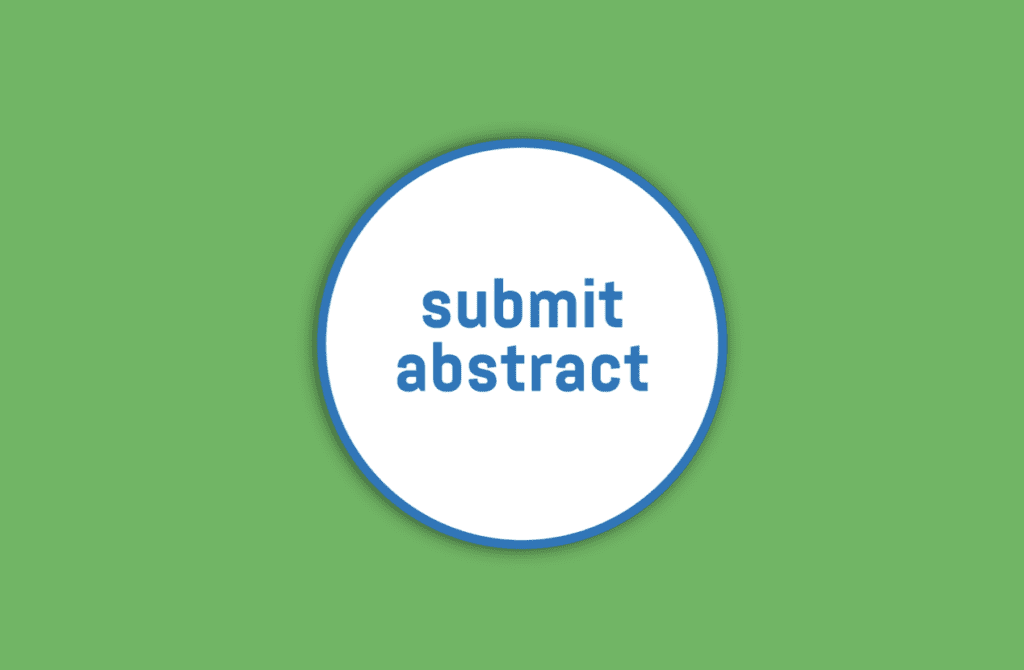 ---
Community of Practice Human Resources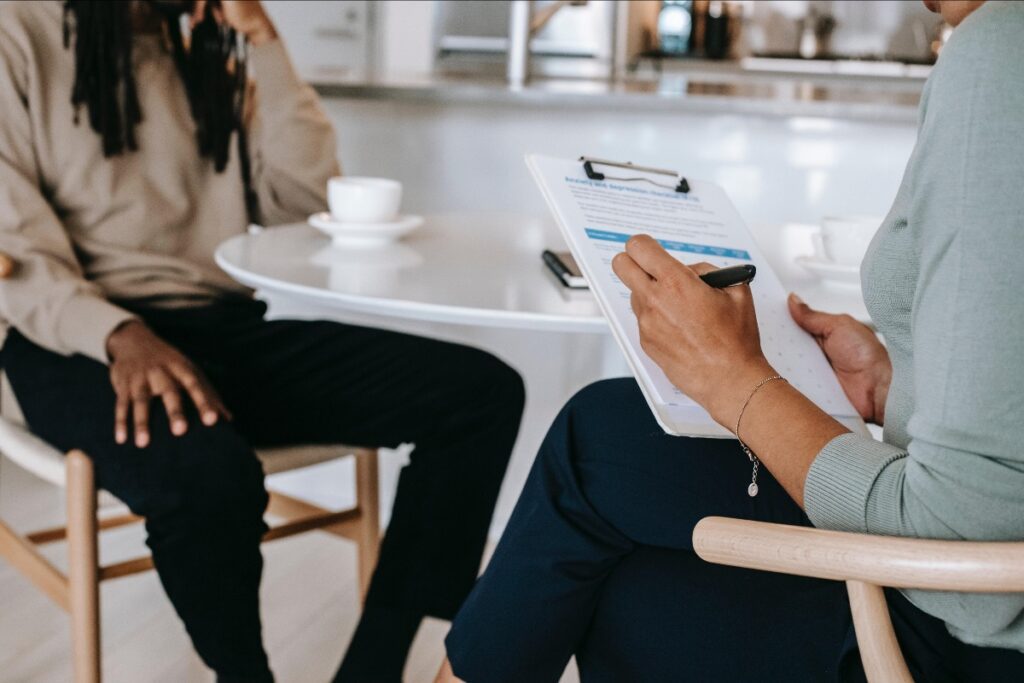 Register now for the Community of Practice – Human Resources! Once every three months, this group meets to discuss topics such as Handholding – From Volunteer to Career, Employment model(s) in ophthalmology, Task differentiation and Burn out prevention. The group will share best practices and learn from each other. We will meet via Zoom every three months.
Thursday January 26 – Took place already
Thursday April 20 – Just took place, missed it? The recording will be published on the Knowledge Hub!
Thursday July 13 – 13.00 CEST
During the WAEH 17th Annual Meeting October
Thursday December 7 – 13.00 CET

Want to join? Register here!
---
Community of Practice for Nurses and Allied Health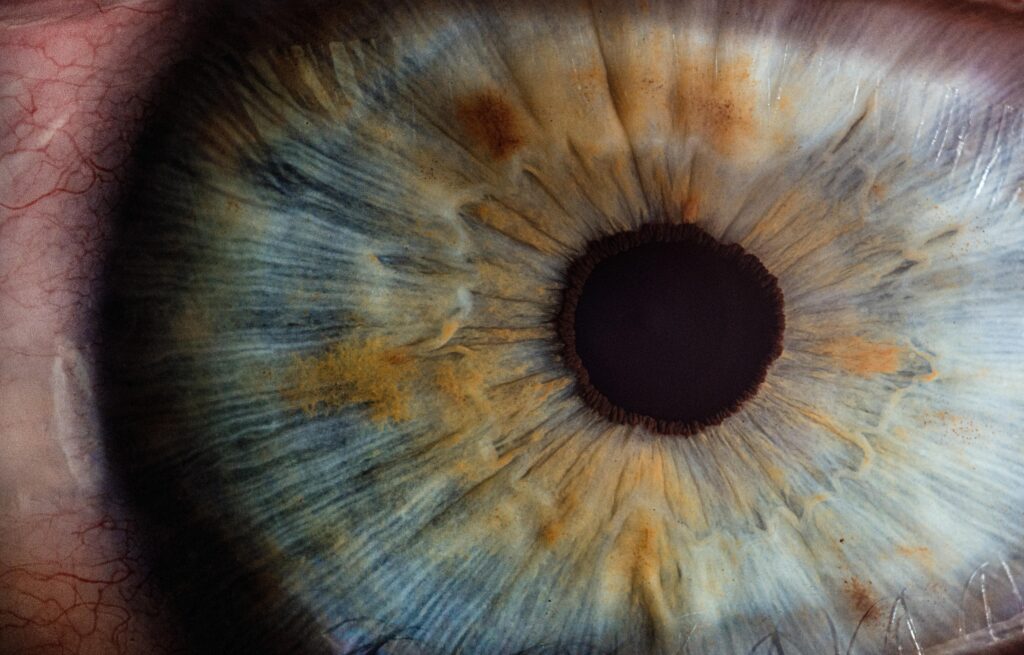 Want to know more about education for nurses and allied health? The Community of Practice for Nurses and Allied Health is for all nurses and allied health staff working in eye hospitals worldwide! This is a three monthly meetup via zoom of one hour in which we share ideas. The online meeting will take place via Zoom.

Please join our Community of Practice for Nurses and Allied Health:
Thursday February 9 – took already place
Thursday May 20 – 02.00 PM CEST
During the WAEH 17th Annual Meeting October
Thursday November 30 – 01.00 PM CET
Want to join? Register here!
---

---
Sunderland Eye Infirmary New full WAEH member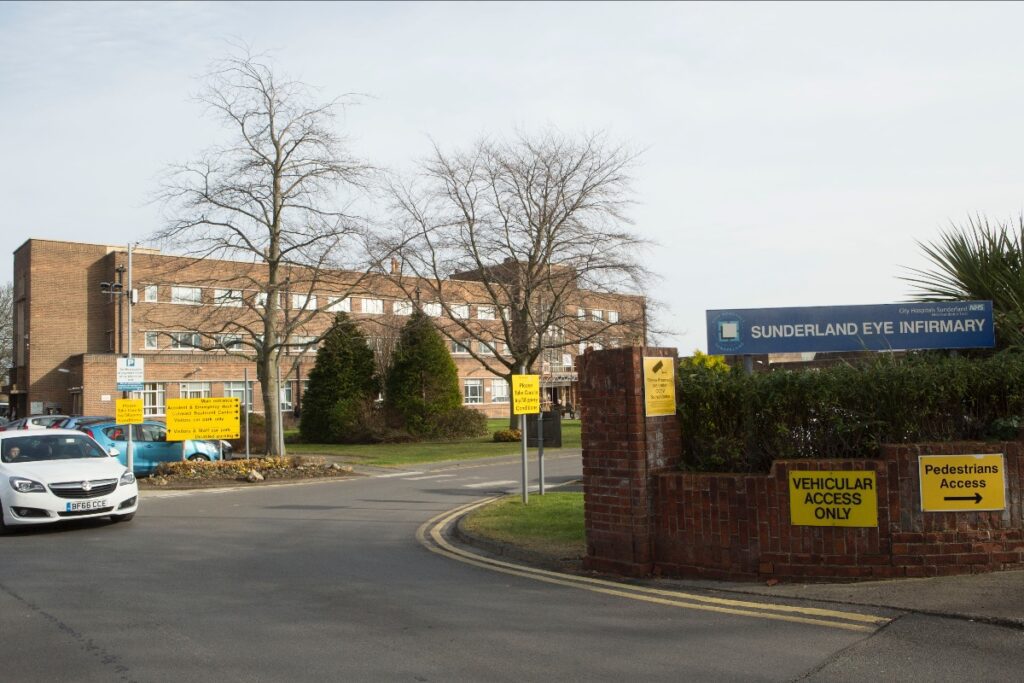 Sunderland Eye Infirmary provides a whole range of ophthalmic services for the population of Sunderland and the immediate surrounding area and is also a sub-regional centre, servicing the population of the North East of England seeing in the region of 100,000 attendances every year.
Nationally renowned for its innovation and high quality services, Sunderland Eye Infirmary is the home of the only 24/7 dedicated Ophthalmic Accident and Emergency Unit servicing the North East. 
Want to know more about this eyehospital? More info here!
---
He Eye Specialist Hospital New Full Member of the WAEH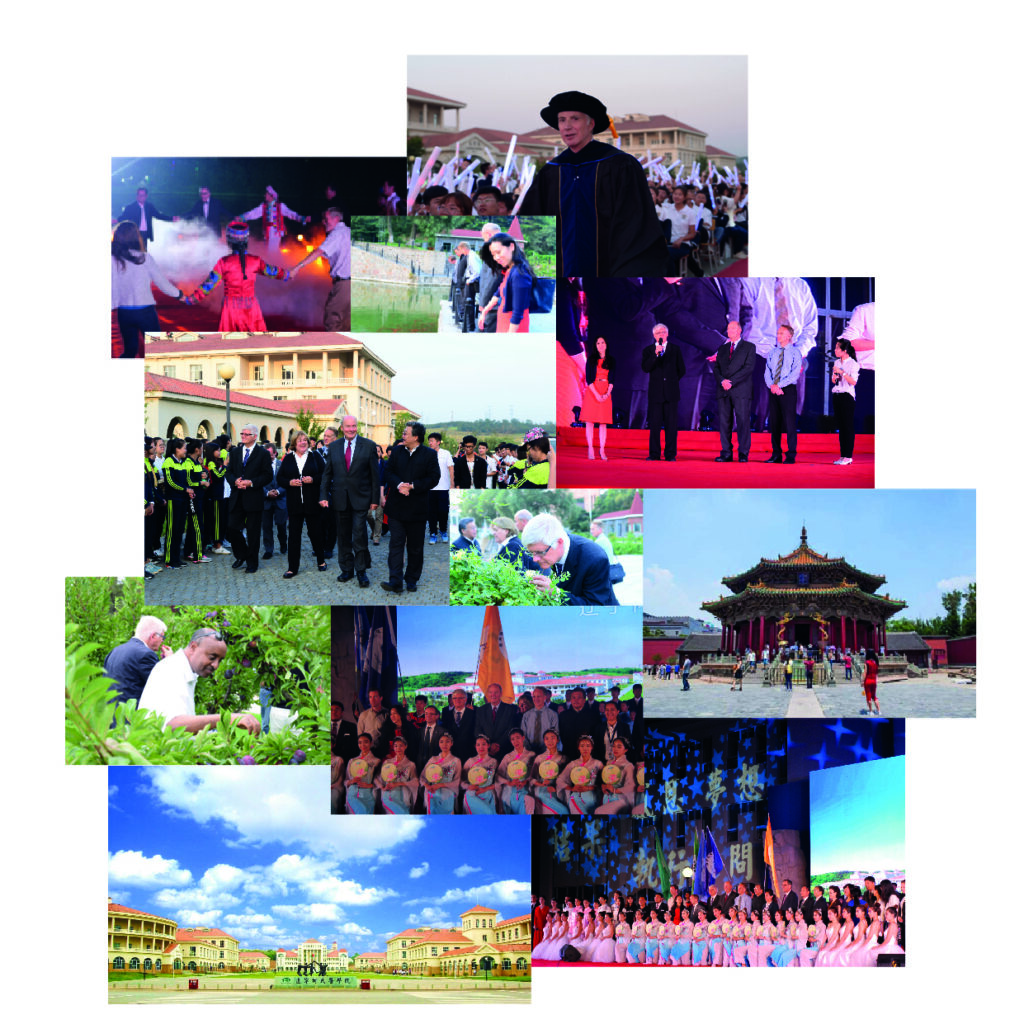 ---
Instituto Suel Abujamra New Associate Member of the WAEH
The Dr. Suel Abujamra Institute began its activities in 1968, with a highly qualified clinical staff and state-of-the-art equipment, acting at the forefront of medium and high complexity ophthalmological treatment. Over the years it has stood out as a reference service for diseases of the retina, vitreous and ophthalmology in general.
Its structure has consulting rooms with state-of-the-art equipment, computerised reception areas and examination rooms with most of the equipment for diagnosis and ophthalmological therapy in its various subspecialties. It also has its own Surgical Centre. Its clinical staff is linked to university activities and is constantly improving its skills, actively participating in congresses, symposiums and courses, both in Brazil and abroad.
Their main objective is to provide competent, humane and comprehensive ophthalmological care.
Want to know more about this eyehospital? More info here!
---
Beirut Eye & ENT Specialist Hospital New full WAEH member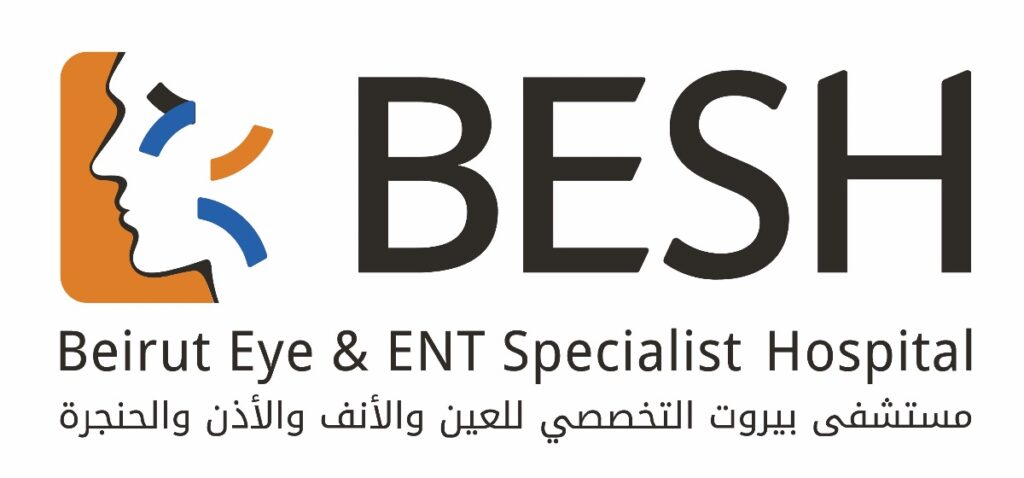 The Beirut Eye & ENT Specialist Hospital (BESH) is the reference eye specialty hospital in the Middle East that aspires to provide excellence in both medical and surgical eye care while operating in line with the highest international standards.
In 2022 BESH accommodated over 5,500 surgeries and just over 1,000 refractive surgery procedures spanning a wide spectrum of eye conditions and diseases.
The Beirut Eye & ENT Specialist Hospital (BESH) has succeeded in coupling the country's best eye and ENT care specialists – comprised of surgeons, technicians and a qualified nursing team – with state-of-the-art medical technology and procedures
BESH offers a complete range of services covering all subspecialties in the ever-growing field of Ophthalmology. In addition to running a clinical practice, we have a full-time residency program, active research projects, and affiliations with local universities
Want to know more about this eyehospital? More info here!
---
Johns Hopkins Medicine Philanthropy Institute
Interested in Philantrophy?
Apply now for this summer course of the JHMP!
Are you new to the JHMPI and interested in the Summer Institute? Applications are being accepted now and are reviewed with candidates being accepted on a rolling basis. The Summer Institute is limited to 36 students.
Register here!
---
Chloe Chen & Dr. Abdulaziz bin Ibrahim AlRajh
Aier Eye Hospital & King Khaled Specialist Eye Hospital
Pop up meetup between members at APAO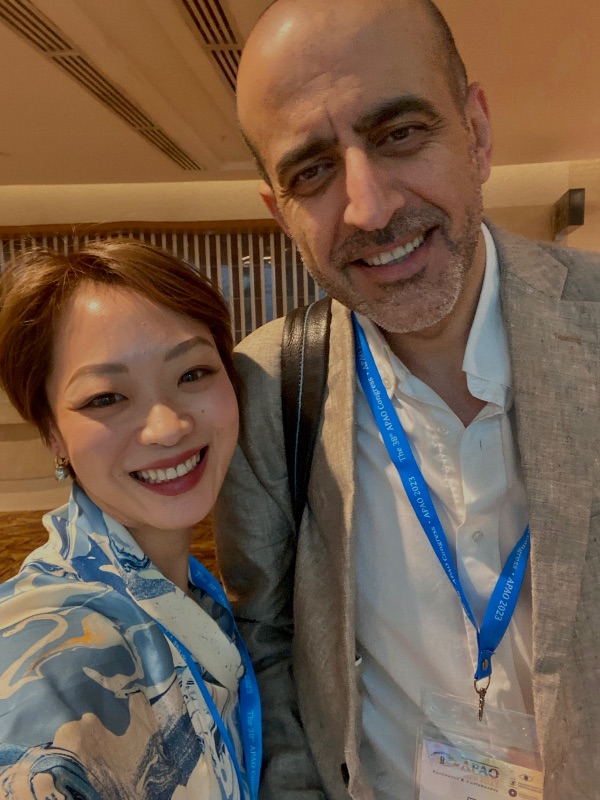 ---
Aier China
Book Launch Treatment of Dry Eye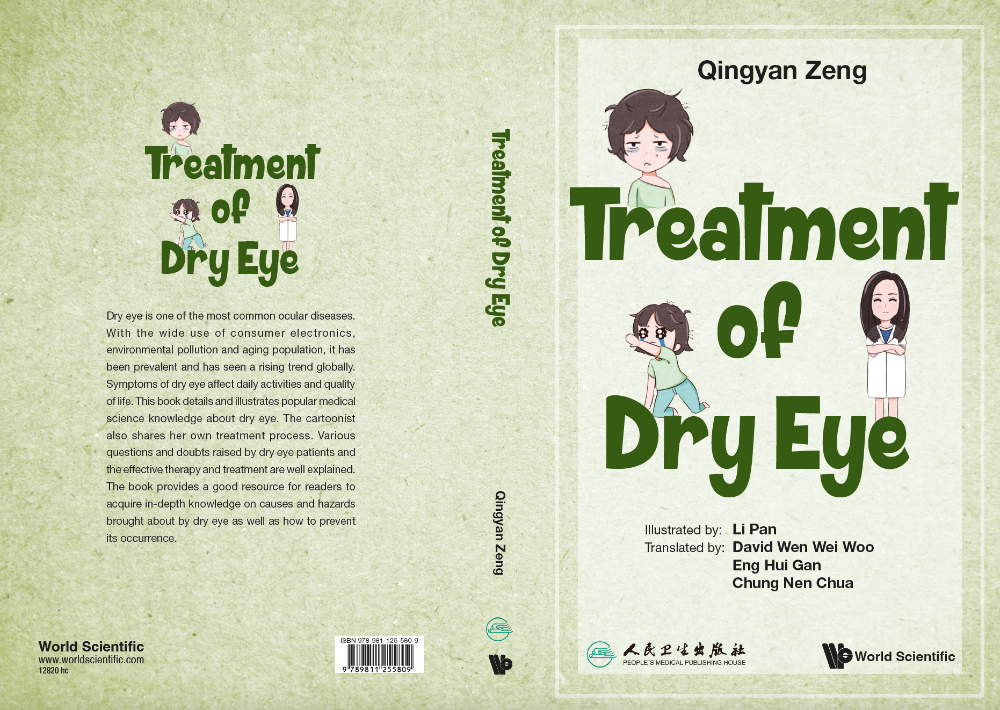 The English version of Treatment of Dry Eye is the first joint-work book by Aier China mainland and Aier Southeast Asia, now it has officially published internationally!
The Chinese version was first written by Prof. Qingyan ZENG, vice president of Hubei province of Aier Group, and published within China. The Chinese version vividly shows how patients can treat their dry eyes in a comic way, which has been considered as a useful, educational book for patients. Realizing the value of this book, and to share AIER wisdom globally, Aier then invited 3 of their doctors from International Specialist Eye Centre, Aier Southeast Asia to translate, now the book is ready to benefit patients from other countries. 
 
Interested to receive a book? Contact Heidi from Aier via: 崔小玉 cuixiaoyu@aierchina.com
---
Wilmer Eye Institute, Johns Hopkins Medicine
Developing the Next Great Optometrist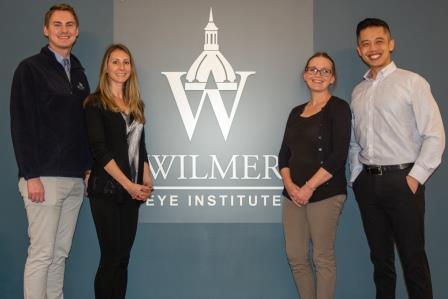 Congratulations Wilmer Eye Institute, Johns Hopkins Medicine will debut its optometry residency program this year, with its first resident matriculating in July. The new program will train burgeoning optometrists in primary care optometry. More info here.
---
Wills Eye Hospital
Eye Level – Winter 2023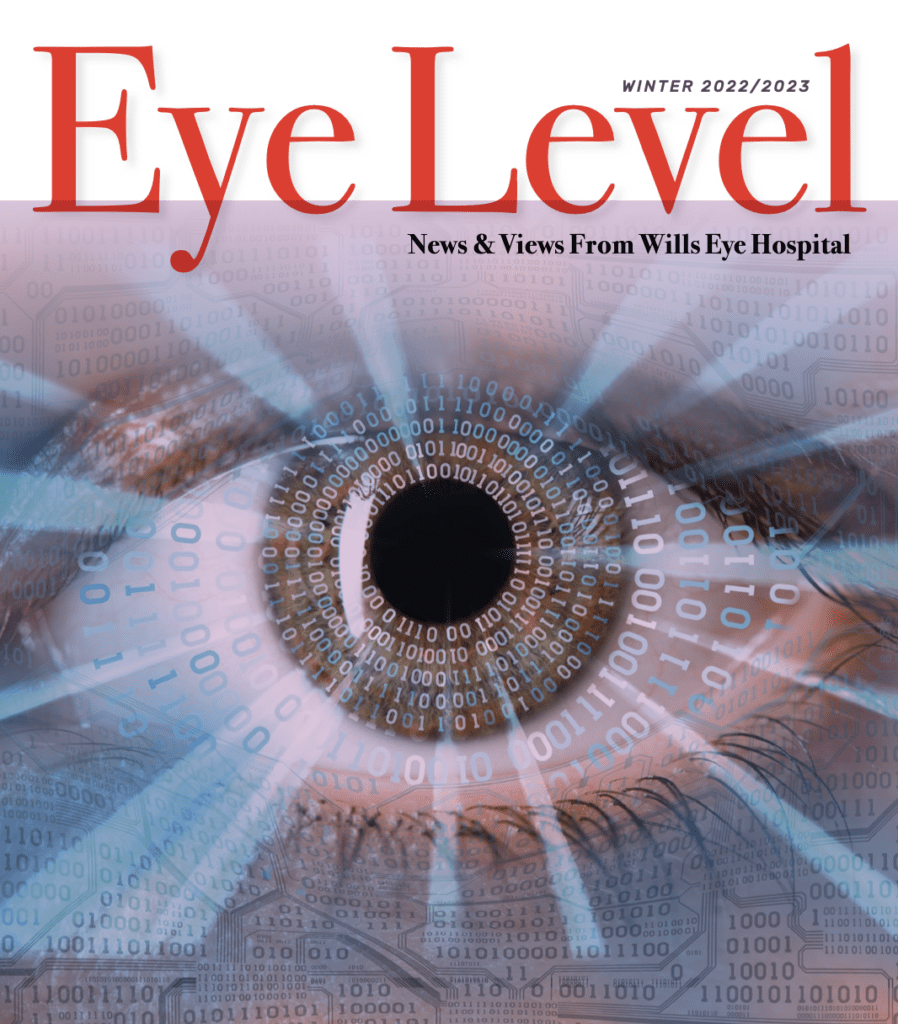 Welcome to the Winter 2023 edition of Eye Level! We hope you enjoy reading about all of the wonderful people and meaningful stories that are coming out of Wills Eye Hospital.
Your generosity is enabling Wills Eye to continue our important work of providing superior clinical care, innovative research, and top-notch education to the next generation of ophthalmologists. Thank you for your continued support!
With gratitude,
Suzanne E. Beers, MS, CAP®
Chief Development Officer

READ THE FULL PDF HERE.
---
---
---
---
---
---
UCL Institute of Ophthalmology
UCL Institute of Ophthalmology International Excellence Scholarships
The International Excellence Scholarship is a prestigious scholarship programme aimed at talented international students who want to tackle pressing global health challenges.
Scholarship details
This scholarship is for exceptionally talented international students to pursue one of the following MSc programmes at the UCL Institute of Ophthalmology:
Number of scholarships
Total: 5 (each worth GBP £5,000)
Scholarship inclusions
The scholarship will be paid in the form of a tuition fee discount. Final decisions on the eligibility of applicants and allocation of scholarships will be made by the UCL Institute of Ophthalmology. This award can only be applied to the full-time programmes at the UCL Institute of Ophthalmology listed above. This scholarship cannot be combined with any other fee reduction or University bursary.

Eligibility criteria
To be considered for the scholarship, you must:
Be self-funded
Be an international student paying international student fees
Be provisionally admitted to one of the above four full-time MSc programmes at UCL Institute of Ophthalmology
Meet all the conditions of the offer
---
How to apply
To be considered for this scholarship, an applicant must submit the UCL Institute of Ophthalmology Excellence Scholarship Motivation Letter by 30 June 2023. Only successful candidates will be contacted via email.
Selection procedure
Applicants should write a motivation letter (use no more than 250 words to tell us your motivation for applying to the scholarship).
Applicants should email this motivation letter by 30 June 2023 to ioo.admissions@ucl.ac.uk
Selection is on the basis of a motivation letter and the relevance of the selected Master's programme to a student's future career
Successful candidates will be informed of the results by email. 
---
Singapore Eye Research Institute (SERI)
IAPB Global Event – 2030 In Sight Live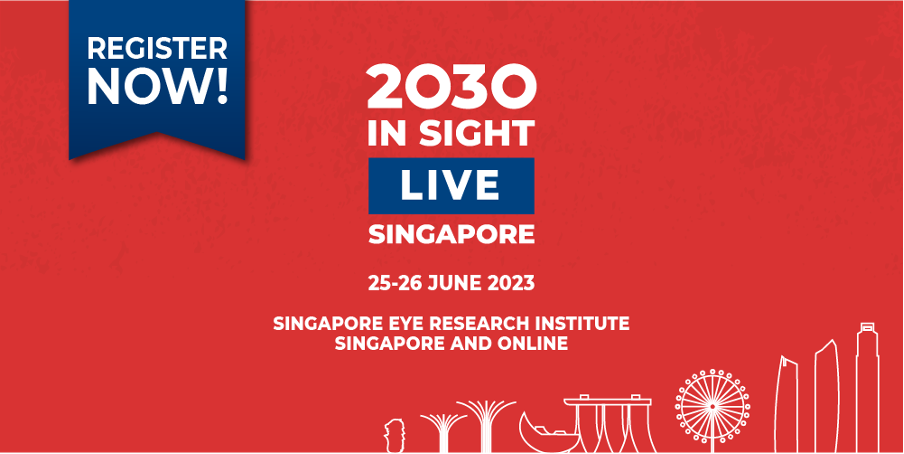 Take Action. Be Inspired. Connect.
IAPB's global event 2030 IN SIGHT LIVE will take place at Singapore Eye Research Institute (SERI) on 25 & 26 June. The event will mobilise and inspire action on 2030 In Sight. Together, we will elevate the issue of eye health, discuss strategies to integrate it into wider health systems and devise solutions to activate demand from the ground up.
Take Action by mobilising the 2030 In Sight Strategy within and outside the eye health sector. This forum for developing solutions and reporting on progress is building attendees expertise and capacity to deliver the strategy by 2030.
Be Inspired to shift and elevate mindsets – considering what the world, including global eye health, will look like at the end of the next decade.
Connect by sharing your experiences and expertise with IAPB's vast network and learn about the latest research and data that are driving innovative local and regional solutions to some of eye care's biggest challenges.
Register your place at the sectors biggest event of the year here!
Click here to see the full programme.
If you have any questions please contact Rachael Bourke, IAPB Membership Manager, rbourke@iapb.org
---
Coming over to Melbourne for the 17th WAEH Annual Meeting?
Sight Seeing Tips
1. Eureka Tower Melbourne


At 297 meters high, Eureka Tower Melbourne is the tallest residential and public observation deck in the Southern Hemisphere. Featuring the Melbourne's highest observation deck, the Eureka Tower offers surreal views of the entire city, covered in twinkling lights during the evening. Visitors can also experience the thrill of walking a glass cub called The Edge.
2. Royal Botanical Gardens Melbourne


The Royal Botanic Gardens in Melbourne is one of the best green spaces and an important part of Australia's historic city. The garden attracts the interest of more than 1,900,000 visitors every year, featuring a variety of plants and stunning views of the tranquil lake. You'll see different species of plants in this garden, providing a wonderful area to explore.
3. Melbourne Museum


The largest museum in the southern hemisphere, the Melbourne Museum is a must-see on your itinerary. From prehistoric ruins to insights into Australian pop culture, the museum is a treasure trove of everything that shaped modern Australia. Discover fascinating exhibitions and tours at the Melbourne Museum, one of Melbourne's most popular destinations, bringing the country's rich cultural heritage to life
---

---
2023
Agenda
– 20 May, 14.00 CEST – Community of Practice for Nurses and Allied Health
– 25 & 26 June – IAPB Global Event – 2030 In Sight Live
– 13 July, 13.00 CEST – Community of Practice Human Resources
– 31 July 2023 – DEADLINE Call for Projects: Round 2
– 10 October / 16 October – 17th Annual Meeting
– 17th Annual Meeting – Community of Practice Human Resources
– 17th Annual Meeting – Community of Practice for Nurses and Allied Health
– 30 November, 01.00 PM CET  – Community of Practice for Nurses and Allied Health
– 7 December, 13.00 CET – Community of Practice Human Resources
---
---
Questions? Share news?
Do you have a special request? Would you like to organize a webinar or share news? Would you like to be (digitally) connected to a certain person in one of our member eye hospitals? Please feel very welcome to contact Maaike van Zuilen: Maaike.vanzuilen@waeh.org